Review: John Adams Premiere of Antony and Cleopatra – Commissioned for the Centenary, San Francisco Opera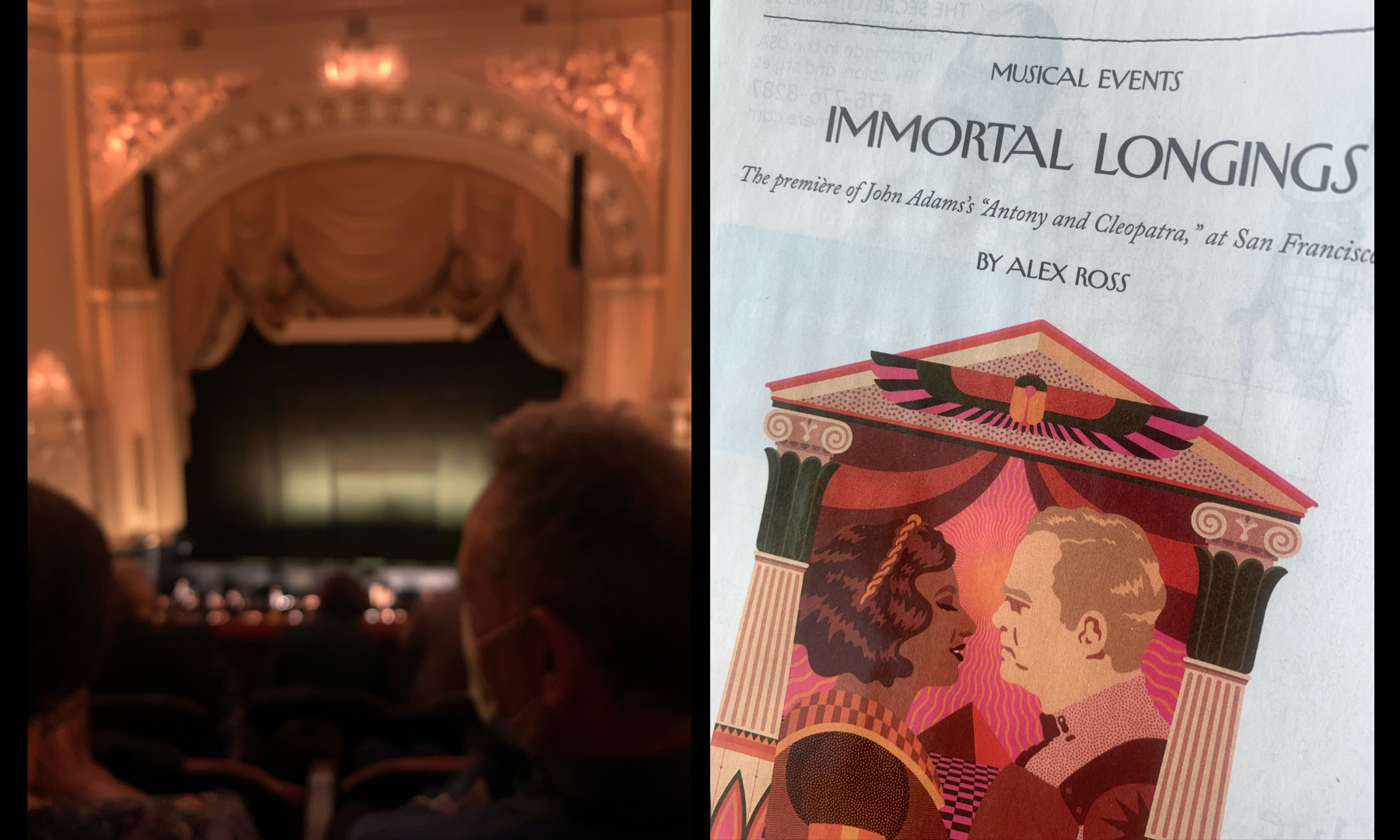 *Full disclosure, I'm a fan of Alex Ross, and I only made it through Act I
Ross' review is like one by the composer's doting auntie, sure that this is the next Boheme.
Adams' music sounds to me like when you have a dryer and you put in marbles of various sizes, a couple of golf balls, 2 or 3 screwdrivers, let it run for a bit and then throw in a basketball, which causes the whole contraption to displace and pitch side to side. There's not a trace of lyricism. An evening of meandering recitative over gurgling and surging figures moved around from choir to choir.
I'm defiantly in the minority opinion, as Adams is the world's most decorated, performed and recorded living composer.
I chatted up very cute sub in the symphony viola section once. I was hoping to dazzle her with my geecque knowledge of the instrument and it's repertoire. It didn't, but she showed me the score of the upcoming Adams they were going to perform. 95 pages- that's just the viola part! It consisted of jagged irregular phrases that were so unmusical that the score had to be annotated with counting instructions. Another musician I know told me that they're so busy counting that it feels like work, as opposed to when they play someone like Mahler who is just so full of radness that they enjoy it and it is infectious.