Review: First Time Back at the Symphony – 32nd Season Begins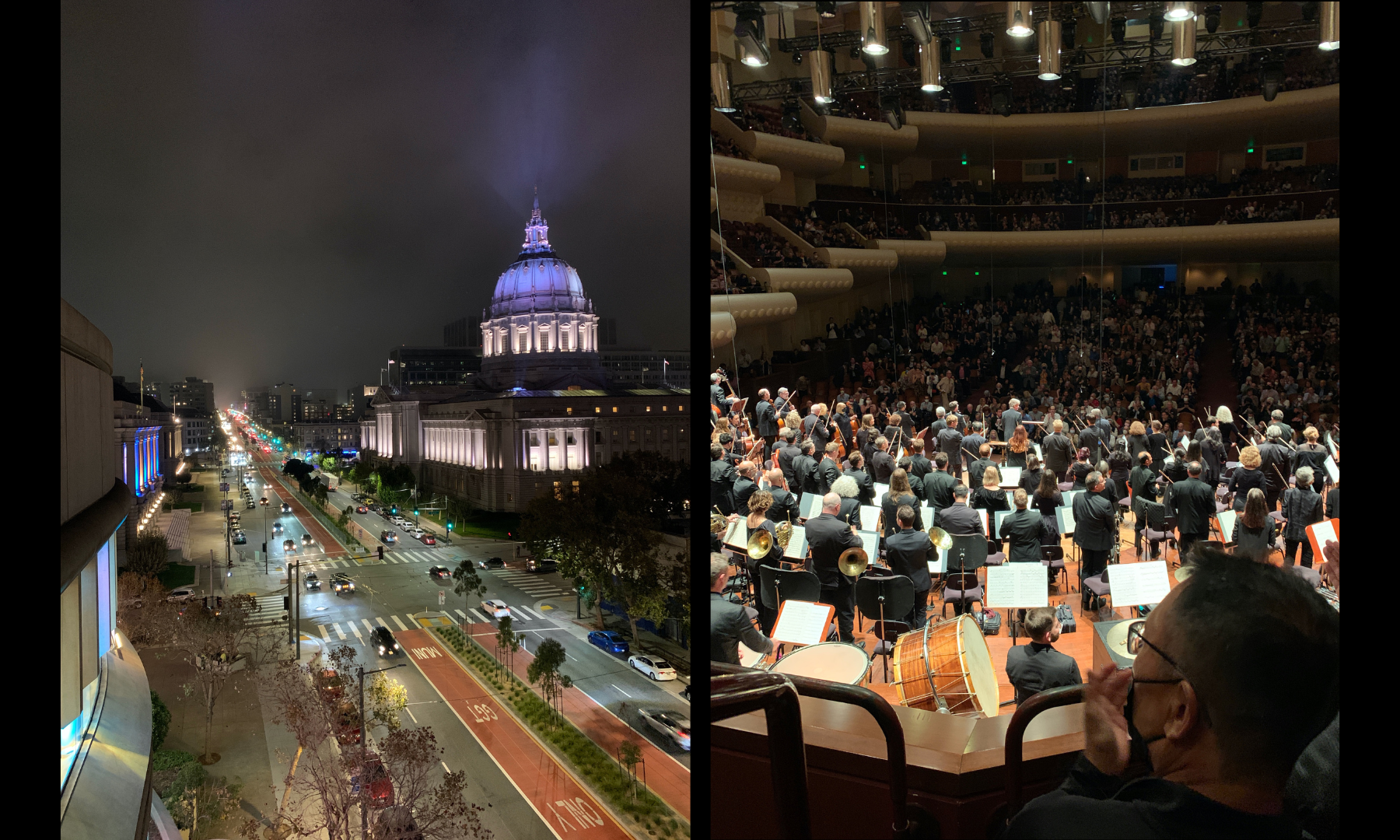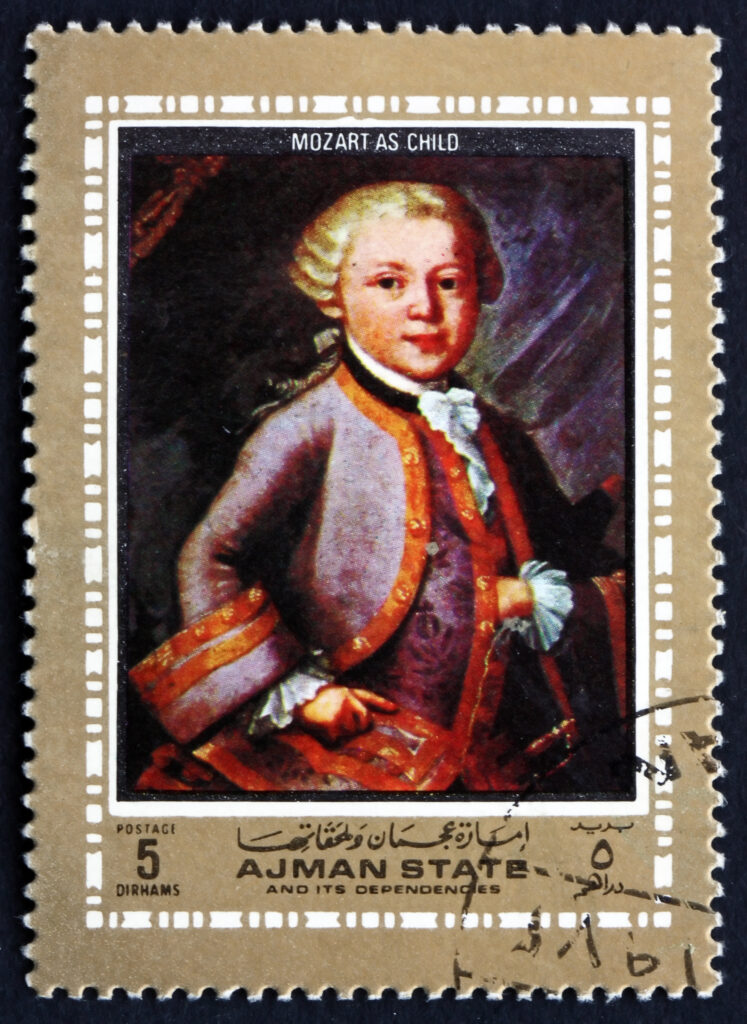 First symphony concerts of the 2022 season. Always a high point of the year after the summer doldrums.
The concert opened with Mozart and a little curtain-raiser overture from his opera "The Impresario" at about three minutes. It packs in a lot of notes and some splendid dark counterpoint to finish it off.
Next was the premier of Florence Price's second violin concerto. Price was a woman of mixed-race from Little Rock, whose middle class family moved to Chicago. She excelled at the New England Conservatory of Music where she passed as Mexican. Teaching. Some performances here and there during the liberal Eleanor Roosevelt having-a-lot-of-class 30's. Mostly teaching.
A Dickinsonian rediscovery in 2009 of a trove of manuscripts in an abandoned country house(!) has led to a reassessment of her considerable oeuvre. The rediscovery of lost composers and works is a long and fascinating world and will be the subject of a future post.
Finally, in the last few years, symphony orchestras around the world have playing works by women and people of color that have historically been excluded in favor of a tyrannically short list of white guys. Good move.
Now, if they could only cultivate new diverse and younger audiences. That will be the subject of future posts. (As I write this, I'm getting yet another call from the Los Angeles Phil asking for a donation.)
Her Symphony 3 was played last year, a successful and interesting work with a juba movement with funkier rhythms than we normally get at the concert hall.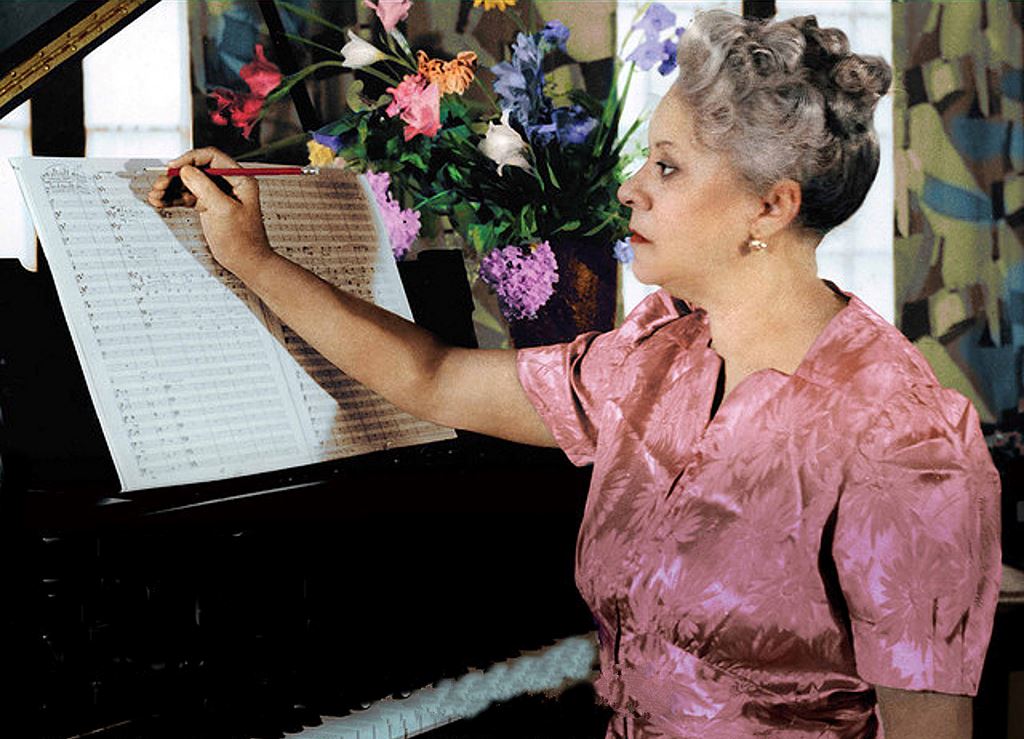 Some background: The American sound took a while to emerge. American-born composers tended to study in Europe and the Germanic Sound was king in the late 19th century. It finally emerged, ironically, when Bohemian composer Antonin Dvorak visited the United States in the 1892 and was exposed to Native American songs and dances and Negro spirituals, one of which was subsequently, famously used as the primary theme of the second movement of his Symphony 9, "From the New Word", which has been a favorite in the repertoire since its premiere at Carnegie hall and has served as a template-of-sorts.
The establishment was bemused when he suggested that the American sound that will emerge will be rooted in Black music. He nailed it as we've seen Blues and Jazz rise to the forefront of American popular culture, only to be replaced by many, many, many times watered down versions of themselves.
George Gershwin enters the concert hall from jazz and successfully combines the two. He becomes credited with "inventing" the style while composers like William Grant Still and George Dyson were writing pieces that come straight from the soul and direct experience of African Americans. They remain to be discovered by a wider audience. the American sound developed two strains; The Prairie Sound emerges with composers Like Roy Harris and some Copeland.
That sound being abandoned for the hyper dissonant "international sound" that emerged after WW2 is one of the primary reasons audiences stopped coming or would literally run out of the hall never to return.
This concerto, a mature work played beautifully and resourcefully by Randall Goosby making a very impressive, charismatic debut here an at the most important houses in Europe.
Only the fourth soloist of African descent in my 32 years at these concerts.
The concerto has strong French touches with frequent slides into whole-tone scale. In one 15-minute movement, it starts off with a big brass and percussion flourish as if we're in for something martial, but soon its true colors emerge; a softer more lyrical strain that persists along with some pretty bravura passagework. The big flourish emerges a second and third time but never takes over.
An engaging work I can't wait to hear again. The soloist did an encore for solo violin by Francis Perkison that showed off big chops. Looking forward to his return.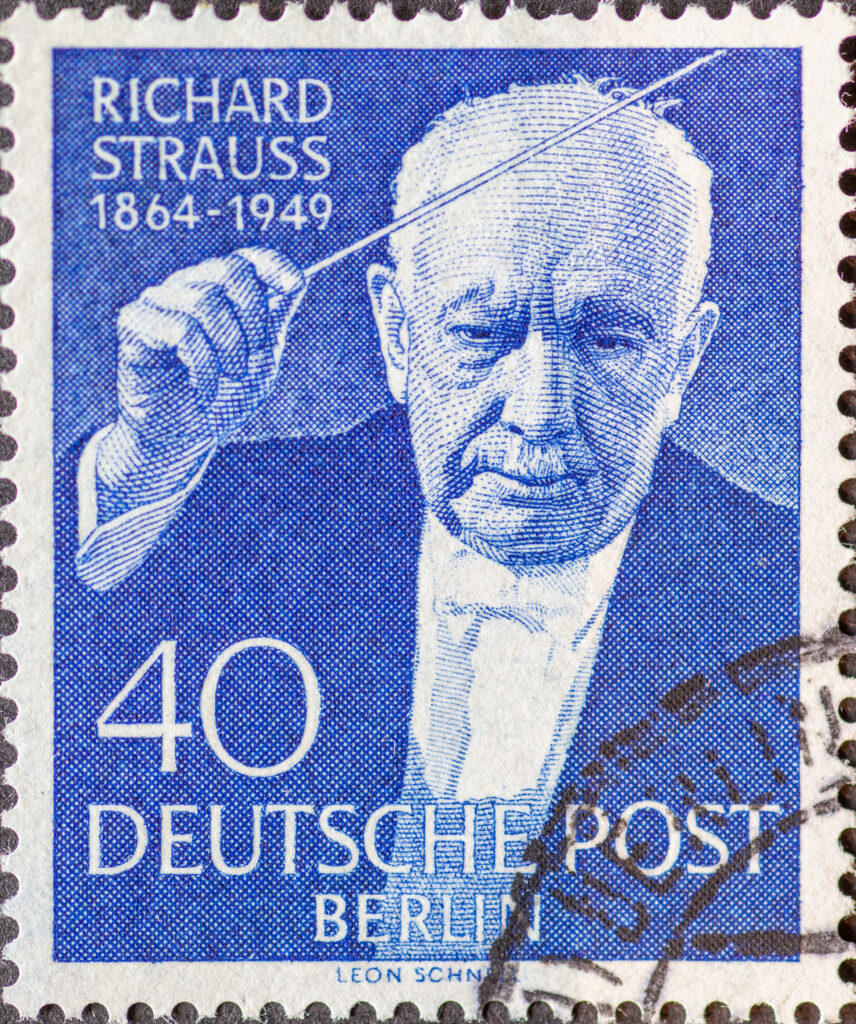 A big second half, in this case Strauss' ever present "Also Sprach Zarathurstra". I have mixed feelings about this piece. It's not as boring as some of his other tone poems that crowd out a lot of talented Austro-German contemporaries like Hans Rott and Franz Schmidt, while he and Mahler are THE tyrannical short list for late romantics.
It is certainly one of the great orchestral show pieces and lots of fun to see live due to the huge dynamic curve. We all know the opening made so famous by 2001 Space Odyssey after that brilliant eyepopping, earsplitting power chord with the biggest organ on the West Coast, low notes rumbling around you, opening … he puts the theme through fairly conventional compositional paces and clever variants, but I never feel the profundity he's trying to convey – I didn't either when I attempted to read the book in my 20's. Still a good piece to see for the uninitiated.
The orchestra is in very fine form and new music director Esa-Pekka Salonen who in his early 60's has been conducting big orchestras for decades. He bring a new sensibility to the orchestra, playing and programming that employs a terrific balance of war horses, obscure classics and emerging composers. Looking forward to an exciting and moving season.
Next up: Maher Second Symphony and a new piece by emerging composer and UC Berkeley music PhD Trevor Weston.